Company Also Honored as Finalist for
Best Special Needs Solution and
Best Early Learning Comprehensive Solution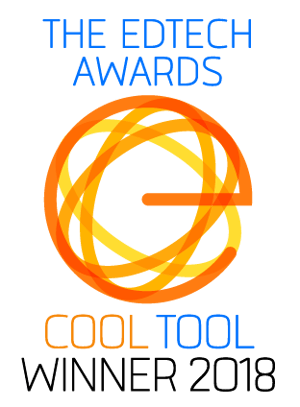 April 12, 2018 – MobyMax, the most widely adopted differentiated learning solution in the United States, has been awarded the 2018 EdTech Digest Award for best e-learning, blended learning, or flipped solution.
EdTech Digest Awards are presented annually to the most exceptional innovators, leaders, and trendsetters in education technology. Award finalists and winners are selected from thousands of entries made by educators who use technology to enhance, improve, and transform their everyday instruction.
"We are gratified that our focus on finding and fixing missing skills has been recognized by the thousands of teachers who use our tools," said MobyMax co-founder Glynn Willett. "Given how time-crunched and under-resourced so many teachers are, we're thrilled we are able to provide a suite of solutions teachers can use for every student every day."MobyMax was also an EdTech Trendsetter Award Finalist for Best Early Learning Comprehensive Solution, as well as a finalist in the Special Needs Solution category. "It's been a stellar year as far as the recognition MobyMax has received," noted Willett. "But more importantly, our solutions enable teachers to help their students close critical learning gaps."
These successes and continued enthusiastic use by teachers keeps MobyMax innovating. At the beginning of this school year, MobyMax released Moby Assessments, which provides a suite of summative benchmark tests, formative skill checker tests, and adaptive diagnostic placement tests for both math and ELA.
This year's EdTech Digest finalists and winners were narrowed from a large field of nominees and were judged based on various criteria, including pedagogical workability, efficacy and results, support, clarity, value, and potential.
In congratulating the finalists and winners, Victor Rivero, Editor-in-Chief of EdTech Digest, who oversees The EdTech Awards, said the awards "recognize, acknowledge, honor, and celebrate the biggest names in edtech – and newer talents shaping the future of edtech."
"MobyMax helps struggling learners learn quickly so they can catch up to grade level," said Moby co-founder Glynn Willett. "The EdTech Digest award we've received for achieving this goal is very gratifying, but even more gratifying is knowing that so many students are struggling less and succeeding more."
For more information, visit http://www.mobymax.com.
About MobyMax
MobyMax helps struggling learners quickly catch up to grade level and closes learning gaps for all your students.
Moby Learning, Moby Assessments, Moby Interactive, and Moby Rewards are all award-winning solutions individually, and when combined together in Moby Suite, they create the most effective solution to find and fix learning gaps.
MobyMax is used in more than 82% of all K-8 schools in the United States with over 22 million students registered. MobyMax won 10 education awards in 2017, including the prestigious CODiE award for best education cloud-based solution, and has already won 5 awards in 2018.
About EdTech Digest
Further information about The EdTech Awards is available here:
For more, see #EdTechAwards and follow @edtechdigest here: https://twitter.com/edtechdigest
###
Contact: Amy Weiss, amy.weiss@mobymax.com, 813-603-4128