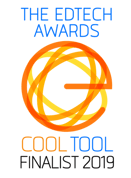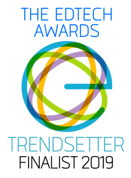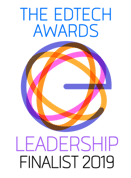 Apr 9, 2019 – MobyMax, the 2018 EdTech Award Winner for Best E-Learning Blended or Flipped Solution, has been nominated in 10 additional categories for the 2019 EdTech Awards.
The 10 categories include:
Adaptive Technology Solution
Digital Courseware Solution
Language Arts Solution
Math Solution
New product or service (released in 2017 or later) – Moby Suite
Early Learning Solution
Founder – Wade Willett
National U.S. Leader – Wade Willett
Visionary – Glynn Willett
Edtech Company Setting a Trend
"We're thrilled to see our edtech solutions recognized by the largest and most competitive awards program in the industry," said MobyMax co-founder Glynn Willett, who himself was nominated in the "visionary" category for his groundbreaking leadership in the edtech field. MobyMax co-founder Wade Willett, who was nominated in the "national U.S. leader" category, credited the Moby Suite solution, which includes 27 subjects covering all grades between kindergarten and eighth grade, as a key to the company's success. This is the first year that the co-founders have been nominated as edtech leaders."Nearly a decade in, The EdTech Awards persists in its salute," said Victor Rivero, who as Editor-in-Chief of EdTech Digest, oversees the program. "And nearly a decade in, the people driving edtech forward persist in their passion to improve learning. The EdTech Awards 2019 celebrates edtech's best and brightest all year long; innovators, leaders, and trendsetters who are shaping the future of learning."
MobyMax was also named one of the "EDTECH 1000 – Companies Transforming Education" in 2019-2020 State of EDTECH report.
MobyMax was the most awarded edtech company in 2018, earning 49 industry awards, including the prestigious CODiE award for Best Pre-K/Early Childhood Learning Solution and the 2018 Tech Edvocate Award for Best Global EdTech Company. MobyMax is used in over 82% of K-8 public schools. The four solutions included in Moby Suite—Moby Learning, Moby Assessments, Moby Interactive, and Moby Real Rewards—have received over 10,000 rave reviews.
EdTech Award winners will be announced later this spring.
This year's finalists include:
FINALIST LIST – https://edtechdigest.com/2019-finalists-winners/
For more information, visit http://www.mobymax.com.
About MobyMax
MobyMax helps struggling learners quickly catch up to grade level and closes learning gaps for all students.
Moby Learning, Moby Assessments, Moby Interactive, and Moby Rewards are all award-winning solutions individually. When combined together in Moby Suite, they create the most effective solution to find and fix learning gaps.
MobyMax is used in more than 82% of all K-8 schools in the United States, with over 28.7 million students and 1.5 million teachers registered.
About EdTech Digest
The EdTech Awards were established in 2010 to recognize, acknowledge, and celebrate the most exceptional innovators, leaders, and trendsetters in education technology.
More than US$50 Billion has been invested worldwide across the global edtech landscape in just the last several years while global education and training expenditure is set to reach a whopping $10 Trillion by 2030, according to some estimates.
For more information about The EdTech Awards, visit https://edtechdigest.com/